French BBK Infrastructure est une société fondée par BBK Chicken en novembre 2019. Son activité principale est de relier et d'entretenir les routes de France, en particulier avec la BBK Road (Route BBK).
English BBK Infrastructure is a company founded by BBK Chicken in November 2019. Its main activity is to link and maintain the roads of France.In particular with the BBK Road (Route BBK)

Spanish BBK Infrastructure es una empresa fundada por BBK Chicken en noviembre de 2019. Su actividad principal es la conexión y el mantenimiento de las carreteras de Francia, en particular con la calle BBK (Route BBK)

German BBK Infrastructure ist ein Unternehmen, das im November 2019 von BBK Chicken gegründet wurde. Ihre Haupttätigkeit ist die Verbindung und Instandhaltung der Straßen Frankreichs, insbesondere mit der BBK-Straße (Route BBK).
BBK Road - Route BBK
To date BBK has not created any routes. He just arranged, secured and indicated the directions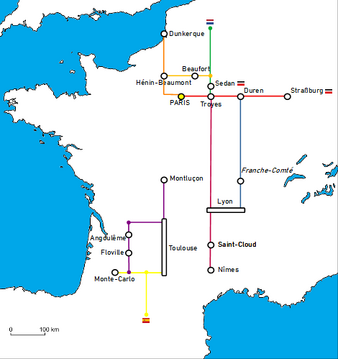 List of Lines
No

Surname

Start

End

cities crossed

➊
➋

La Route de l'Est

Straßburg (GE)
Paris
Duren

Belfort

➎ ➏

Troyes

Paris

➌
La Franc-Comtoise
Ambrieu-en-Bugey
Duren
➍

➊

Duren

➍
L'Helvète
Ambrieu-en-Bugey
Duren
➌

✕

➎
➏
➐
➑
➒
➓
⓫
⓬
⓭
⓮
⓯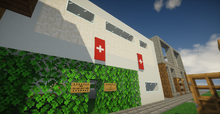 Community content is available under
CC-BY-SA
unless otherwise noted.