BarentsBy is a town located in south east Svalbard. It has 15 population with the owner being 2019s.
History
February: On February 27 2020 BarentsBy was founded because 2019s old town had no nation and was boring
March:
In early march much of the town was built like the seed vault and the buildings
On March 4 2019s, CubeNerd67 and Lars0507 went on an expedition to ChungusCave and met the owner and got some of the items in the museum.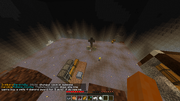 The town was very inactive for the rest of march
April:
Some time in late march/early April the light house was built.
On April 17 construction on the research station at the top of the hill started but hasn't been finished yet.
May:
On may 11 BarentsBy joined Nordaustlandet because of Svalbard being dead
In late may 2019s got queue priority and therefor being more active.
On may 22 the Narvesen Store in Jordetbyen was complete
In late may 2019s made the Lomfjorden line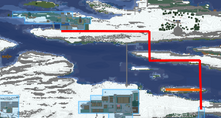 June:
On June 2 2019s finished the dam north of BarentsBy
Some weeks later the seed vault was upgraded inside to look more futuristic.
July:
On July 14 Barentsby got its first non friend resident.
It got 2 more residents in July.
August:
On August 6 2019s made the company discord STC (Svalbard Transport Company)
On August 6 2019s made the oil rig/platform in the Storfjorden
On August 10 2019s started making the Barentsby Tower with a swimming pool in the ground floor
On August 22 2019s made a road to Kantbyen from Barentsby.
On August 25 2019s made a railway to pee_pee_byen from Barentsby.
On August 26 Barentsby hit 15 residents.
Buildings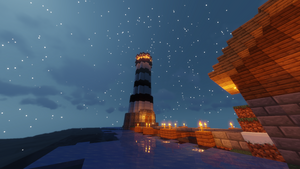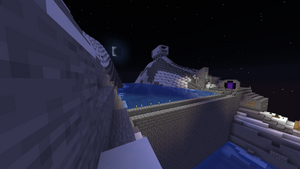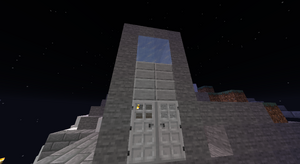 Notable People
2019s
Lars0507
CubeNerd67
City Subdivisions