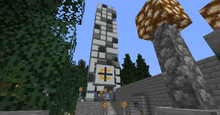 Connect TM
General Information
Industry
Transportation
Founded
April 30th 2019
Founder(s)
nicosecci
Disbanded
Headquarters
Krolewiec(in construction)
Administration
Parent Company
Subsidiaries
Owner(s)
nicosecci

jezyk_gogovp

CEO
Operated by
Terra Mariana
Discord
CTM Discord
Connect TM (or CTM) is an organization that projects and builds connections between towns.
Its logo can be found on maparts in Connect TM stations.
History
Early days
The organization has been founded on 30th April 2019 by nicosecci. After seeing the first line from Arensburg to BlackFall built by TommyJ2 and mishprsu, he started creating a project to connect the further town of Sillamae (which in the future would become the Red Line).
The Uzhitz conflict
After nicosecci created his own town, Uzhitz, he decided that the first line would have been inaugurated was the BlackFall-Uzhitz. Some conflicts occured between Terra Mariana and Greater Finland, so the project has been completely canceled.
Officialization by Terra Mariana government
After some weeks, on 21st June 2019, the RPCTMO (Rules of Participation to the Connect TM Organization) has been approved by the Terra Mariana Royal Council and on the same day, the Red Line (iceroad+railway) was opened, emblem of fast connections between Terra Mariana towns.
Foreign expansion
In July 2019, the CTM network had expanded for the first time into a foreign country, Sweden, with _CrA6914 proposing an initial line between Kongsvinger and Tallinn. This was soon altered after discussions with nicosecci, and the line ended up going from Kongsvinger to Saaremaa via Nya Asgard now called Line 3. _CrA6914 is now the Co-Owner of CTM, managing lines mostly in Sweden where the headquarters is situated.
Second foreign expansion
To extend its network, a partnership has been created with the president of Godthab: RASPUTIN54. The latter has created a network of ice roads linking most of Greenland's cities and put this network under the authority of the CTM network.
Separation of the Swedish part from the CTM
Around the summer of 2020 swedish part of CTM decided to separate from CTM and create they own company called VY rule by CrA6914. After this CTM rule only Terra Mariana iceroads and decide to move headquarters to town of new co-owner jezyk_gogovp, Krolewiec.
Stations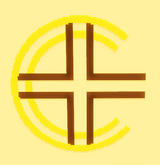 Currently 25 stations are part of the network, here are some:
Constructed Lines:
Note that 1 metre = 1 block
| Line | Colour | Length (Km) | Terminal Stations | Stations | Commencement | Newest Extension |
| --- | --- | --- | --- | --- | --- | --- |
| 1 | Bright Red | 2.4 | St Petersburg | Rietavas - Siauliai | 10 | 21 June 2019 | 14 March 2020 |
| 3 | Navy Blue | 2.3 | Kongsvinger |  Hiiumaa Casino | 9 | 8 August 2019 | 18 September 2020 |
| 10 | Light Blue | | Cesis |  Krolewiec | 6 | 22 December 2019 | - |
| 15 | Purple | | Nya Asgard West | Klaipeda | 6 | 12 October 2019 | 28 December 2019 |
| 5 | Green | | Tallinn East | Pskov | 5 | 29 August 2020 | |
| Project | From | To | Colour | Length (Km) | Stations | Planned Opening |
| --- | --- | --- | --- | --- | --- | --- |
| Line 5 Extension | Pskov | Petrograd | Green | | 1 | Winter 2020 |
| Line 1 Extension | Rietavas-Siauliai | Grodno | Bright Red | | 2 | Winter 2020 |
| Line 3 Extension | Hiiumaa Casino | Petrograd | Navy Blue | | 3 | Winter 2020 |