The House of Habsburg is a royal dynasty that's located in Europe.
History
The House of Habsburg was founded by Magredon on the 30th of November 2019 as The Imperial Dynasty of the ruling family of the Austrian Empire. The House of Habsburg traces it's roots back to many former noble houses of Europe such as The House of Grosvenor-Hohenzollern, The House of Hanover, The House of Hohenzollern and The House of Romanov. It's members include some of the most influential current and past aristocrats of Earthmc.
Portraits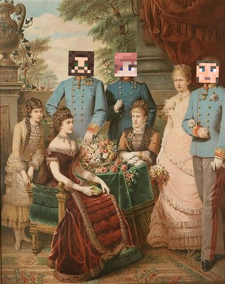 Community content is available under
CC-BY-SA
unless otherwise noted.