Border conflicts 
Tensions started to rise in Manchuria when Chinese players started to settle in an area already populated by an English speaking player base located in the city of Hyesan.
These tensions, at first simple griefing, soon escalated in frequent border disputes.
Skirmish at Mudanjiang
On May 8, 2019, Hyesan launched an attack on Mudanjiang. The Hyesan team led by Manchu Warlord Mr_X1234 assembled in the outer city of Mudanjiang. Then, Hyesan launched an attack on the Mudanjiang personnel. Because Mudanjiang's defense was not better than Hyesan's, Hyesan killed several soldiers in Mudanjiang. Then, a support team led by Chinese Youtuber Zi_Min arrived in Mudanjiang, but it was still unable to recover the situation. As a result, the Hyesan side dug trenches in the open area outside Mudanjiang River to prevent the Mudanjiang side from retaliating. The Hyesan side withdrew to Hyesan and the Mudanjiang side suffered a terrible defeat.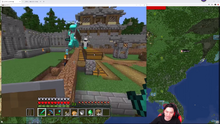 This Chinese Youtuber Zi_Min in bilibili's video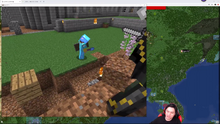 2019年5月8日,惠山对牡丹江展开了进攻,由Mr_X1234领导的惠山小队在牡丹江外城集合,然后,惠山小队对牡丹江人员发动进攻,由于牡丹江方防具敌不过惠山,所以惠山杀害牡丹江方多名战士,之后由中国Youtuber Zi_Min领导的支援团队到达牡丹江,但是仍无法挽回局势,Hyesan方在牡丹江外城未圈地地区挖出了壕沟,防止牡丹江方反击,惠山方撤军,牡丹江方惨败
Hyesan - Mudanjiang Wars video URL: https://www.bilibili.com/video/av51847753
Community content is available under
CC-BY-SA
unless otherwise noted.