Kayseri
Town Information
Full Name
Free city of Kayseri
National Anthem
GIB gold TO DALEK!
Name in Towny
Kayseri
Motto
Established
March 2020
Disbanded
Nation
SPQR
Population
36
Chunks
300+
Coordinates
Continent
Asia
Government Information
Mayor
Dalek_tv_
Councillors
Political System
Basic Towny
Economic System
Free Market / Capitalism / Free Taxing
Official Language
Turkish

Official Religion
Historical Information
Past Nations
Turkish_Republic
AE(temporary)

Past Mayors
Past Councillors
Summary of the Kayseri
The town's leader is Dalek_tv_, known for his scams in Anatolia and traps (this is a jk btw). He remained the leader since it's creation (btw this kayseri wasent first one first ones leader was Detonage) . The town was the 3rd biggest while in the Turkish Republic and now it's the 55th largest town in population.
Towns History
Kayseri is one of the towns before the invasion of the Turks. In it's history the town changed a lot of nations respectively SPQR, Ancient Egypt, Turkish Republic and now in SPQR again. It was first known as New Ankara but after the Turkish Republic's creation it's name changed to Kayseri. After re joining SPQR Kayseri joind ottoman empire for fully taking the nation and the ottoman empire's name change to Beylik of Eretna

Claim Wars and Claim Map
Claim Map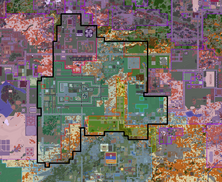 Kayseri's claim map starts in Konya-Armenian border to Yozgat, Tunceli road and Ankara to Sivas. It was an ideal town to be a capital city but it wasn't in its history. There were some tries but all of the unfortunately failed.
Claim Wars
In Kayseri's history it won 3 main claim wars against Konya, Ordu and Tunceli
Kayseri-Ordu Claim War
.It was a border war that the mouthen near Kayseri (because of destroying natiure Dalek try to take muce land posible) a litel bit of hot claimes the war ended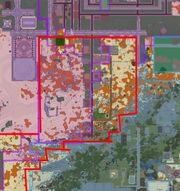 Konya-Kayseri Claim War
Mainly konya's demand Kayseri's south claims and it's claimed lands. Dalek refused and the war started and after the war started 3 days later dalek created a claim arm to space that konya blocked Kayseri and the war ended. If u look to map you can still see they konya's claim arm for blocking Kayseri.
Tunceli-Kayseri Claim Wars
Because of the Loses in Konya-Kayseri claim war Konya's leader created a town in north of the kayseri for "blocking" he try a claim arm to Adana but it got deleted by mods and after some tickets later mods said he cant take chunks to kayseri because of blocking aim. After that Kayseri finaly reach PEACE!

Now days kayseri only start to buld it self and trying to Greatest looking town of anatolia!
Dalek_tv_ discord : Dalek_tv_#6995

(thx for reading)
Community content is available under
CC-BY-SA
unless otherwise noted.