La Pampa was a town located in the center of south-american nation La Plata (Now Argentina).
History
It was founded by the user AlexGamerYTT on December 25, 2018, a day before, he joined EarthMC and was invited to join the town of Córdoba.
Then, he asked for founding La Pampa and the king, SoyGalletita, agreed.
The town fell in one day between June and July 2019.
It's currently being reconstructed by also argentinian user MilanezaDeSoja. It suffered much grief of its mostly-quartz buildings.
Buildings
These are the current buildings that you can find in La Pampa:
A railway station
A park
A catholic church
A town hall
A prison
An apartment building
A commercial area
Railway
La Pampa has got its own railway station like other platan towns.
On it, users can take three routes:
La Pampa - Bahía Blanca (finished)
La Pampa - Buenos Aires (finished)
La Pampa - Córdoba (in construction)
Gallery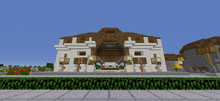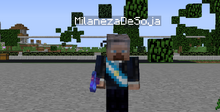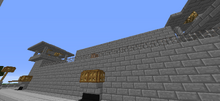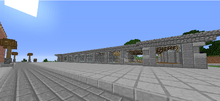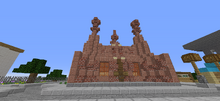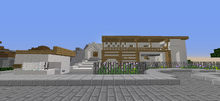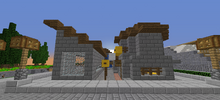 Community content is available under
CC-BY-SA
unless otherwise noted.