La Pampa is a town located in the center of south-american nation La Plata (Now Argentina).
History
It was founded by the user AlexGamerYTT on December 25, 2018, a day before, he joined EarthMC and was invited to join the town of Córdoba.
Then, he asked for founding La Pampa and the king, SoyGalletita, agreed.
The town fell in one day between June and July 2019.
La Pampa town was refounded by the user ValentuxasLtu on February 6, 2020. He started playing on January 28, 2020 and spawned in middle of Siberia. On January 30 reached South America coast and on February 5, claimed La Pampa territoty by naming it NewVilnius town.
ValentuxasLtu was thinking that it would by more peacfull if NewVilnius joined The Argentina Empire, so he contacted king JonnyGrunge. King had one condition - rename town to La Pampa. After signing joining treaty, NewVilnius became one of The Argentina Empire towns and renamed its name. NewVilnius is now not official town name.
Buildings
These are the current buildings that you can find in La Pampa:
A railway station
A park
A catholic church
A town hall
A prison
An apartment building
A commercial area
Railway
La Pampa has got its own railway station like other platan towns.
On it, users can take three routes:
La Pampa - Bahía Blanca (damaged)
La Pampa - Buenos Aires (damaged)
La Pampa - Córdoba (in construction)
Gallery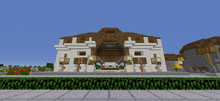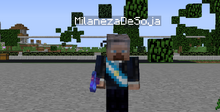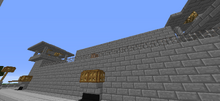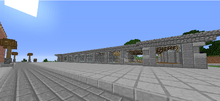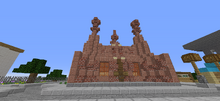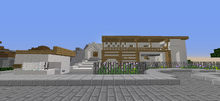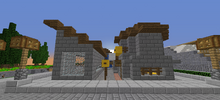 Community content is available under
CC-BY-SA
unless otherwise noted.