Marco_Jenkins is a player that joined the Terra Nova server on November 1, 2018.
Distinctions:
Greenland Chancellor / Councillor
Owner of Nobel Library Co.
First Brazilian Emperor, Fereis, Junkins, 1/2 Chilean-Brazilian
Writer, Journalist
Merchant
Gentleman
Lawful Good
History / Early History
November / December, 2018
Marco_Jenkins was one of the first players to join the server in November First (Tyrone feelings), appeared in Eastern North America, waiting for Carlos_Eduardo invite him to São_Paulo.
Marco_Jenkins had offered to be the Emperor, being a "Neutral Player" in Parliament.
The Brazilians had a great "Gold Rush" in the course of five days to gather the value of 512 gold and create the nation.
Actually, Marco_Jenkins is no longer the Emperor of Brazil but keeps many friends in the South America Territory.
Before quitting Integralist Brazil, Marco was a Service Minister and an Army Officer & Builder.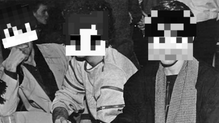 January / February, 2019
After talking with Heinz88, Marco left Brazil and sailed to Pergamon in Byzantium Empire. Worked with Carlos_Eduardo for 1 month, developing the city and working with sales around the world in Flash Trading Company (sold for Sr_Marcola).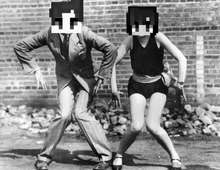 In this period, Marco participated in some conflicts around the world, including in Brazil, as a Journalist and defending a bridge with some lads from New Zealand and Europe.
Also, Marco had a relapse in the server, no desire to play for 3 weeks, until Gab reappear, one of the few friends (and girl) of Marco.
Pergamon Scam
When Marco returned, Eduardo sold Pergamon and moved to Chile (ja ja) after a scammer tried to take Pergamon, the Staff server helped, minutes later.
March / April, 2019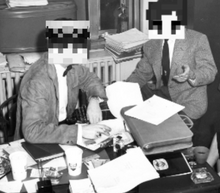 Marco returned once again to the server, this time in Greenland, living in Nuuk with Carlos_Eduardo .
He is a Journalist of Greenland and Owner of Nobel Library Co. trying to advertise around the server with some great works & custom books/artworks, also working as a big bank of registers of the server, having registers since the first day of the server.
Towns
São Paulo (Early Terra Nova, first days)
Belo Horizonte (Emperor city, that supports +1.000 radius block for the nation)
Pergamon (After quitting Brazil)
Valparaíso (5 days living in Chile)
Nuuk (currently city)
Friends
Carlos_Eduardo
MareshallZorn
Heinz88
SoyGalletita
Lucastorni
TwisterSelvagem
xenomorph07
BlackQuartz
Dom_Pedro_Alex
shirazmatas
Florene
Cristul12
+ Many Many others.
Some imaginary thing too.
Community content is available under
CC-BY-SA
unless otherwise noted.