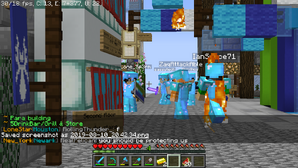 The Second New York Riot - Why and How
At approximately 11:50 EST on Aug 10, 2019 three protesters (RealPelican, AlexWins2, and 1234cake) gathered around the Blue Balls shop in
New York
. In response to past drama between Captainb4, Dcd against RealPelican, AlexWins2, and 1234cake Captainb4 had reported them to new york over them trapping Dcd in a plot. According to Captainb4 the 3 went on to dox Dcd. After all of this drama and beef between the 3 and Cap and Dcd lead to the protests. This shop is known for selling mapart. Captainb4, the owner of the shop, called in user
UnbatedAura
as private security. PVP was enabled at the shop and the protesters were killed. However, these protesters called out captainb4 for what they claimed was a flagrant violation of the cascadian constitution which permits peaceful assembly. This caused a small amount of geared players to show up at the shop, notable people including The_Lone_Sp3rm, Keeper05, and Aegis100, the president of the mega-nation
Cascadia
at the time, also show up. The protest quickly became a riot, with geared players using the shop to PVP with other geared players. The owner of the shop barricaded himself and UnbatedAura inside the shop, despite players already being inside. The riot did eventually die down, but then the owner on the orders of bigred
re-enabled PVP at the shop. Soon after, players started using the street and the roof of the shop as a PVP arena. People began jumping off of tall buildings using makeshift ledges and landing on the shop, killing them instantly. The riot raged on for almost an hour before finally being cut short when the owner of the shop disabled PVP for the final time. The conflict was a culmination of local and diplomatic turbulence, mainly a boiling of a different court case set to occur a few days after the event, the only seeming commonality between the protesters, their defenders (from New York), and members of attacking nations, was a call to "#bancaptainb4" the one who could've prevented much of the violence. Original post made by Usernametakenfornow. (SirInfinity in-game)
Captainb4 and UnbatedAura were later accused of orchestrating and committing mass murder, and were tried under the Cascadian Supreme Court.
Former protester RealPelican served as prosecuting attorney on behalf of Cascadia and succeeded in the case with the jury finding captainb4 guilty of all charges.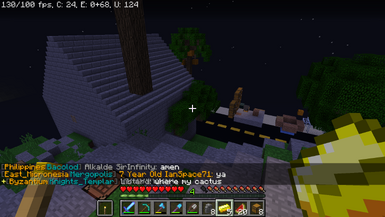 The New York Riots Memorial
A memorial was built to commemorate the New York Riots on August 11, 2019
Original Article by SirInfinity
Minecraft Trial
A trial was held a few days after the event on Aug 11, 2019 (Cascadia v UnbatedAura and Captainb4).
View on YouTube   (Video by imabritishcow)
View on Twitch      (Video by imabritishcow)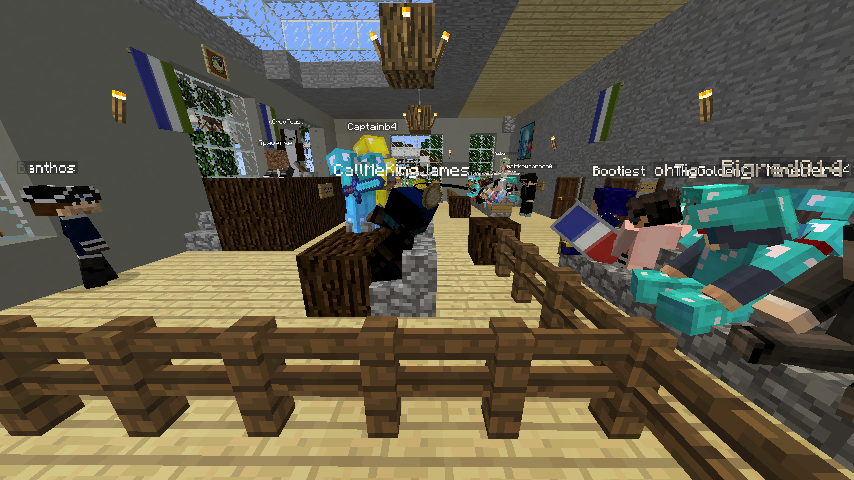 Community content is available under
CC-BY-SA
unless otherwise noted.