Nordfold
Town Information
Full Name
National Anthem
Name in Towny
Nordfold
Motto
Established
March 9th 2020
Disbanded
Nation
Sweden
Population
1
Chunks
47
Coordinates
Continent
Europe
Government Information
Mayor
Mayor Snusby
Councillors
Political System
Economic System
Official Language
English

Swedish

Norwegian

Official Religion
Historical Information
Past Nations
Finland (temporarily)
Past Mayors
ENLS
Past Councillors
Nordfold is a town in Sweden founded by ENLS. It is located northwest of Sweden's capital Nya Asgard. The mayor of Nordfold is Snusby.
History
Nordfold was founded on March 9th 2020 when ENLS got sick of living in Visby. He gave Visby to Terra Mariana, and decided to start the new town in the north west of the capital Nya Asgard, so that they could connect the borders of the two towns after a while. He covered up an old town with grass, and started planning the town.
The first build that was constructed in Nordfold was the CTM ice road station, which was made by ENLS and _CrA6914. Not long after, the first house in the town was built by Noveritsch, due to ENLS not being confident in his building abilities. This house would become his home.
ENLS worked closely alongside _CrA planning and constructing Nordfold. ENLS liked Noveritsch's house design, so him and _CrA built replicas of it next to the existing one. The houses were put up for sale, but Nordfold had no residents to purchase them. ENLS decided therefore to invite a few new players to the town, and the first two residents joined.
Timeline
March 2020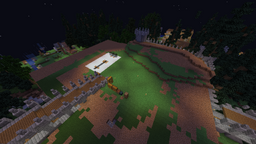 April 2020
June 2020
Trivia
Community content is available under
CC-BY-SA
unless otherwise noted.