São Salvador da Bahia de Todos os Santos 
Description
Salvador is a city from Empire of Brazil . Founded in 01/17/2020,
The old Salvador History
Salvador's history is divided around its reborn. Unfortunately, the period before the reborn has lack of historic information.
Old Days
Salvador was a little town of Monte Pascoal, with 3 houses, a dock restaurant, a place for animals, mechanical farms and an approximately 2 chunk sized wheat field.
Fall of old Salvador 
Salvador was disbanded due to inactivity. Right after that, Cafezinhu left Aracaju to claim that land.
New Salvador
Salvador was claim by RaaelPerstto, after it was abandoned by former residents, now the city is being rebuilt

Historical photographs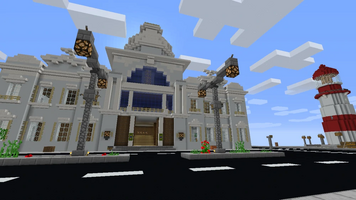 Palácio Rio Branco
Used as the main government building, Palácio Rio Branco was the first thing built by Cafezinhu on Salvador. It is based on a real-life palace with the same name.

Farol de Itapuã
Farol de Itapuã was one of the few lighthouses of all Americas. It was about 40 meters tall. It had 2 stairs, one to make it to the top and another that lead to a blaze XP farm. Also based on a real-life building.

Salvador Seaport
We don't have much pictures of the seaport, but it was made of stone, used stairs at the entrance and had a crane.
The true baiano visits Salvador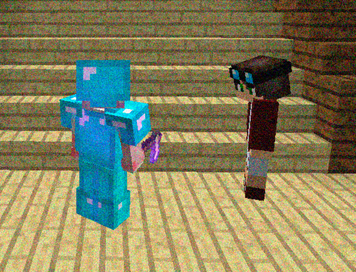 The only true baiano (person who is born on Bahia), the legend himself, visits Salvador to get a glance of his beloved city.
Passing of Salvador's Golden Hoe
Salvador's Golden Hoe is an award given to those who did great services to the town. It was passed from Cafezinhu to TotenGamer_HD for taking care of Salvador while Cafezinhu was making political reforms on Switzerland.
Community content is available under
CC-BY-SA
unless otherwise noted.