Terra Mariana
Coat of Arms
Territory
National Information
Full Name
The Kingdom of Terra Mariana
National Anthem

Name in Towny
Terra_Mariana
Motto
God bless Terra Mariana
/n list page
4
Capital City
Arensburg
Largest City
Hiiumaa by population

Arensburg by area

Oldest City
Arensburg
Established
January 27, 2019
Disbanded
Government Information
Leader
Egga_
Chancellors
Prime Minister
Political System
Constitutional Monarchy
Economic System
Official Language
English
Official Religion
Roman Catholic
Army Size
Dominions
Part of
Union of Atlantic States
Historical Information
Past Leaders
TommyJ2
Past Capitals
Terra Mariana is a nation located at the Baltic sea shore, spanning from the Baltic sea to the gulf of Finland and Sweden to the north and west respectively. Terra Mariana is a collection of mainly islands and some mainland regions and was created to stay safe from the ever growing empires both in the west and the east.
History
Early days
The nation has been founded by TommyJ2 on January 27, 2019, by leaving the nation of Minskan Rus, with the help of some other citizens (among which the future king Egga_). Only 6 days later, on February 2, the Treaty of Arensburg has been created, which stated Terra Mariana as a protectorate of Minskan Rus.
The growth and the independence
As Minskan Rus collapsed, in the first days of April 2019, Terra Mariana claimed complete indipendence, closing the Treaty of Arensburg, making the nation completely free.
At half of April, the nation brought in several people, thanks to the general growth of the server. Many new towns has been created, which brought in new citizens as well.
KARL465 in Terra Mariana
KARL465 (alias "K_arl", "32Karl" and "Captai_n") was arleady present on the Terra Mariana territory, with his town. This town eventually was disbanded. Then KARL465 created a new town called Hiiumaa, on April 1, part of Terra Mariana. Initially the situation was calm, but then, he was brought in many National Court cases. The most important one started on April 24, 2019, between him and mishprsu, mayor of BlackFall, a town on south of Hiiumaa, with accusations of violation of the constitution, electoral fraud, betrayal to the nation, and more. The case ended up giving reason to mishprsu, creating big tensions between Hiiumaa and Terra Mariana.
KARL465, suddenly left Terra Mariana, as a result of a poll made on the Hiiumaa Discord, joining Latvia, not long after a border agreement between the two nations. Terra Mariana took strict decisions against Hiiumaa and its mayor, without success. KARL465, despite the prohibition from both Terra Mariana and Latvia, created his own nation on April 29, called Estonia. Terra Mariana took part to the massive Estonian - Latvian War started on May 2, 2019, with 17 coutries against Estonia. KARL465 sold Estonia to Poland, ending the war after 1 day. Now Hiiumaa was part of Polish Estonia.
The nation of Polish Estonia has been disbanded manually by K_arl, which went away and bought a new nation and Hiiumaa has been given to TommyJ2.
On May 2nd, 2019, after 2 weeks of planning, nicosecci created Uzhitz. Greater Finland immediately responded to the creation of the town, by asking to join their nation, getting a negative answer from nicosecci. One day, a couple of Finnish players came to Uzhitz and griefed its surroundings. Juuzoz_, the president of Finland, came to fix the damage caused by the furious citizens, and with this a diplomatic resolution started.
Finland against Terra Mariana
A group of Finns, created the town of Super-Alko in Terra Mariana's territory, as well as a warship next to Hiiumaa. The whole southern coast of Finland has been claimed, costing houdreds of gold, in order to block connections between Uzhitz and the mainland Terra Mariana. Finland and Terra Mariana were both preparing for a war.
Suddenly Tampere switched sides, joining Terra Mariana. This happened because the mayor of Tampere MM1kael and the nation's leaders had tensions on factions. The event was so unexpected, that Terra Mariana thought it was a spy, trying to avoid sharing secret plans and strategies. Some days later Tampere joined Finland again, after the situation between MM1kael and Finnish leaders was resolved.
The "Worst night"
On June 2nd, 2019, the temporary mayor of
Hiiumaa
-
TommyJ2
- was having an arguement with
mishprsu
, about claims bordering its town
BlackFall
. He wanted some plots claimed by
Hiiumaa
.
TommyJ2
sold the town to
ciao000000
, an ex citizen of the town.
Suddenly
,
BlackFall
left Terra Mariana, asserting that the plots he wanted, weren't unclaimed. The situation was critical and it had to be resolved as soon as possible. After some minutes,
ciao000000
put
Hiiumaa
for sale.
nicosecci
, once realized the situation, had a decision to make: leave
Hiiumaa
to a new mayor or to save it and keep it in Terra Mariana. The final decision was taken and
nicosecci
left
Uzhitz
's mayorship to
kiwicallum
, to buy
Hiiumaa
. Despite the numerous...
On June 21st Egga_'s coronation took place in the St. Thomas cathedral.
The came back of K_arl
The war against Norway
Government
National Emblems
Terra Mariana has some national emblems, that represent the nation, such as:
Emblem
Description

The Baltic Cross

It's a black cross, with white background. It has been the flag of Terra Mariana since its creation.

The Coat of Arms

After the flag, that's the most important emblem of Terra Mariana, used in official documents or next to the Baltic Cross.

The Terra Mariana Anthem

The Anthem

Composed and written completely by TommyJ2, is used during official events.

The St. Thomas cathedral

It's a cathedral situated in Arensburg, dedicated to the Ex King TommyJ2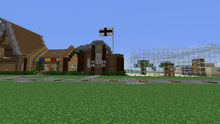 Organizations and Companies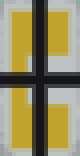 In the nation, almost all towns are served by the Connect TM railway and iceroad network.
Towns
Terra Mariana is made up of 14 towns:
To edit the Population and Size refer to this page or contact nicosecci.
External links
Community content is available under
CC-BY-SA
unless otherwise noted.