This is the Official EarthMC United Nations.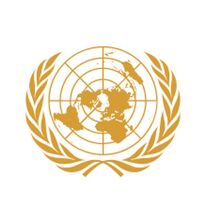 The United Nations HQ is located in New_York, New_York, on Long Island. It is accessible over any one of the two bridges crossing the Long Island Sound. The Main Entrance is on the Long Island Sound Expressway, easily accessible by the larger of the two bridges.
(Reference the map at the bottom of this page for directions from spawn in New_York.)
General Assembly and Security/Commerce council meetings will largely be held there.
The Secretary-General of the U.N. is "NewYorker9"
The Deputy Secretary-General of the U.N. is "J7RockYT"
The United Nations Discord, where diplomatic negotiations are held, can be joined with this link: https://discord.gg/PC6Y4MZ, by joining, you are not automatically becoming a delegate for your nation, but it is helpful to stay up to date on U.N. decisions and developments.
The United Nations has three bodies:
The U.N. General Assembly
Open to all Delegates, for general diplomatic discussions and negotiations. Votes on large, international issues.
The U.N. Security Council:
Concerns Warfare, Alliances between nations, International security, and General peace. Is made up of a selected 8 countries.
The U.N. Commerce Council:
Concerns General trade, Trade between governments, land ownership, and rights to use international Waters. Is made up of a selected 11 countries.
MAP: Directions from "/n spawn New_York"
As of Nov.10.2019, the U.N. is still under construction, as such, no U.N. meetings or negotiations have yet taken place.
Community content is available under
CC-BY-SA
unless otherwise noted.