Tiger's Nest is based on a real life location in Bhutan.
History
Tigers_Nest was founded on July 5, 2019 by Barbay1.
The purpose of this town is to recreate a version of the cliff-hugging Tigers Nest Monastery, to serve as a base for exploration in the Himalayas.
Tigers_Nest requested and was invited to join the Bhutan nation on July 9, 2019 by Leader Beepsky. There had been some obstacles to joining, which were resolved with the help of mod Lyonc.
After prospecting for some while, a likely location was found that corresponded with Google Maps. The location for the Tiger's Nest cafeteria vantage point was also identified.
Construction began with scaffolding on July 13, 2019.
Leader BeepSky visited the site on July 14, 2019.
On Jan 16, 2020, the new nation of Bhutan was recreated, with Tigers_Nest as it's capital.
Buildings and Architecture
The plan is to build the monastery, part of the trail, the cafeteria viewpoint area, and interesting Bhutan structures found along the path.
The design is based on the style of Bhutan monasteries.  Attempts will be made to be consistent with Incarnation's High_Garden architecture.
The main building is the Taktsang Palphug Monastery, as shown in the photo below.
EMC Mental Health Awareness Building
A building has been dedicated to EMC Mental Health Awareness. It has the signature green blocks and the M H (Mental Health) banners, and can be found in the northern part of town, near the residential district. The EMC Mental Health Awareness building of Bhutan is completed on Apr 9 2020, and is dedicated to the topic of Depression.
Tigers Nest Caves
While excavating into the mountain (July 16, 2019), a series of small caves were found with a central corridor, with no connecting corridors. The cave system appears to be direct from EarthMC. That corresponds to the description that the Tiger's Nest Monastery marks the location of some caves where Guru Rinpoche could have meditated. The caves system has access to a few natural springs, and is therefore a hospitable place for meditation, and explains why a monastery could exist there.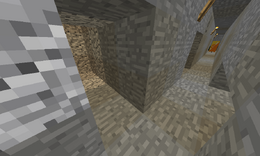 This corridor with small cave openings was found, naturally generated by EarthMC (i.e. without modification).  Only the torches and Bhutan banner was added.  There was a natural spring nearby.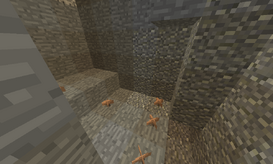 Also close to that natural spring is a separate, larger cave, naturally generated by EarthMC.  It was separate from the corridor, and has an uneven, rocky access.
[Editor's Note: I've never been to Bhutan, and visitors are not allowed to take pictures inside the monastery.  These caves don't look natural.  If they mirror the actual caves inside Tiger's Nest, it's really cool!  And this means I have found the right located for the Minecraft version of the monastery!]
Construction
Because of the steep cliff, a platform was constructed to prevent bad accidents.(July 15, 2019)
Building is in the framework and design phase. (July 22, 2019)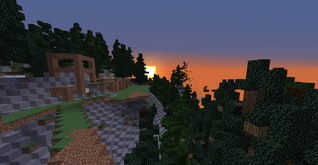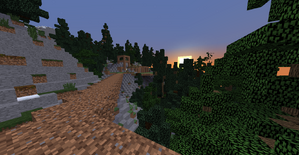 . .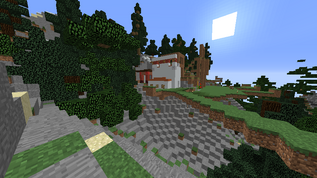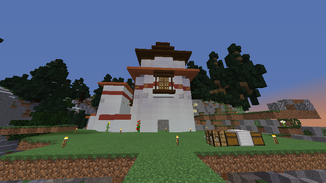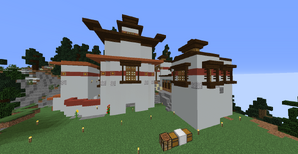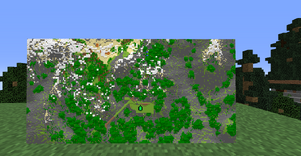 The Fishing Pagoda was completed on Dec 2, 2019.
A monastery bell can now be heard on the path from the Bhutan nation spawn to the monastery. The bell was installed on May 30, 2020.
.
.
.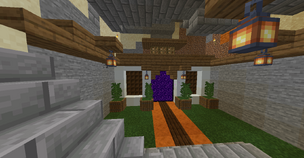 .
.
.
.
..
.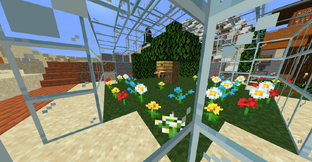 .
.
.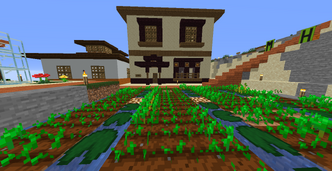 .
.
.
.
Growth of Tigers_Nest
The map of Tigers_Nest in Sept. There is a dirt bridge spanning the chasm between the monastery and the scenic viewpoint.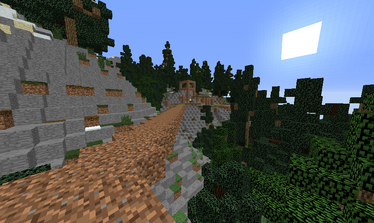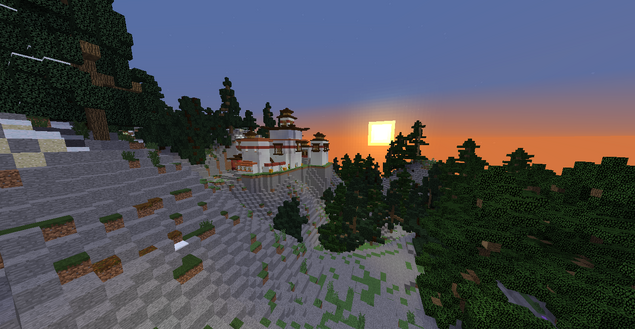 Diplomacy
Tiger's Nest is friendly and neutral.  When the building is complete, it will be open to friendly and peaceful visitors.
Real Location
Tigers Nest is also known as Paro Taktsang,  and Taktsang Palphug Monastery. [1]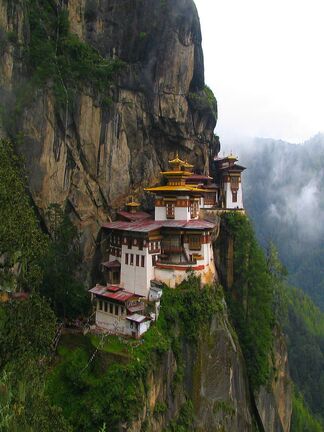 Guru Rinpoche is said to have meditated in a cave for over three years in the 8th century. He is credited with introducing Buddhism to Bhutan. Today, Paro Taktsang is the best known of the thirteen taktsang or "tiger lair" caves in which he meditated.
The temple complex was first built in 1692 by Tenzin Rabgye, whom people believed was a reincarnation of Guru Rinpoche.  Nobody was injured in the steep trek to the monastery, and the people in Paro valley saw various animal forms and religious symbols, including a shower of flowers in the sky. [3]
Bird Song
A common bird found in the area is the Rufous-breasted Accentor · (Prunella strophiata). It sounds like this.[6]
Prayer Flags
Prayer flags are often strung out across the landscape. The monks believe that the prayers will be blown by the wind to spread good will and compassion to all sentient beings. They continually mount new flags to renew their hopes for the world, the act symbolizing a welcoming of life's changes, and an acknowledgement that all beings are part of a greater ongoing cycle. [7]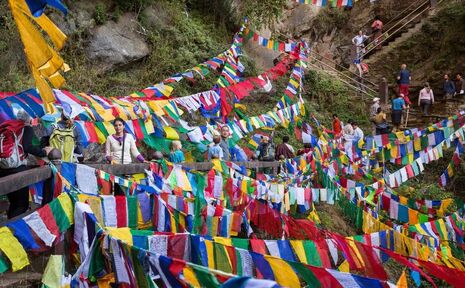 Religion
The main religion in Bhutan is buddhist. The leading religion order in Bhutan is from the Drukpa lineage, which means they have kungfu nuns. The Good News Network did an article about them.[11]
Also see the video about KungFu Nuns here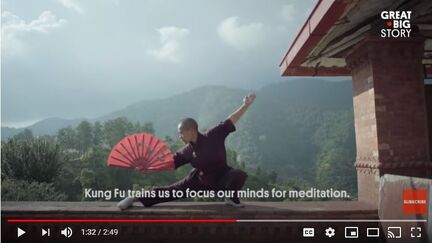 Phallic Paintings in Bhutan
In the 15th and 16th century, Bhutan was visited by a Buddhist saint "Drukpa Kuenley", after hearing about the good wine and beautiful women in the south of Tibet. The unorthodox method of Saint got him many names, some refer to him as the Divine Madman. There are phallic paintings on some houses in Bhutan because of him. [8]
Snowman Trek
The snowman trek is a 216 mile hike through the eastern Himalayans, usually accompanied by guides and a team of yaks. The scenery is beautiful, and there is a book [9] about an author's experience on the trek.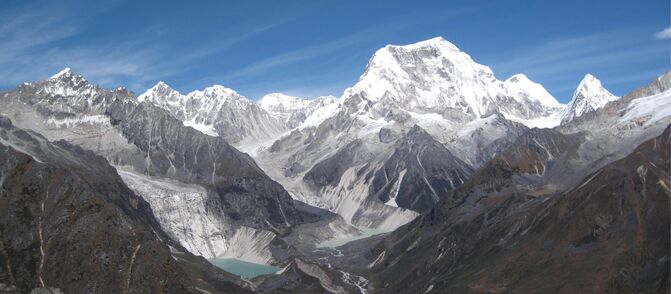 Bhutan Wine Company
Although peach wine has a following, the Bhutanese people are not familiar with grape wines. The sloping mountainside make for excellent conditions, so the Bhutan Wine Company was started by Michael Juergens in 2019, and its first harvest will be in the fall of 2020, hopefully under the Thunder Dragon label.[13]
Notable People
islamord Joined Tigers_Nest on Sept 28, 2019. Founded the town of Terminus on Dec 21, 2019. Remains a close ally and in the new Bhutan. Has embassy in Tigers_Nest.
BowMaster512 Joined Tigers_Nest on Dec 4, 2019. Held Tigers_Nest while Barbay1 served as the Cascadian President in December 2019.
Rithyan1535 Mayor of Cheri_Monastery
roddsteel18 Mayor of Chitagong
Knightof_Cydonia Mayor of Dhaka
Craftypants007 Mayor of Sylhet
Current Residents (as of May 14, 2020)
BowMaster512 Joined Tigers_Nest on Dec 4, 2019
islamord Joined Tigers_Nest on Sep 28, 2019.
Founded Teminus on Dec 21, 2019. Has embassy in Tigers_Nest.
xaxa24 Joined Tigers_Nest on Apr 8, 2020
MEGALODON554 Joined Tigers_Nest around Apr 28, 2020
taygaybay Joined Tigers_Nest around Apr 28, 2020
Tehz Joined Tigers_Nest on Jun 3, 2020
Former Residents (as of May 14, 2020)
DRG_Mirage (Aug 2019), Weabonie (Aug 2019), Happy_Hazza (Nov 2019) Mobzilla6229 (Nov 19), Max_Maximum (Dec 19), Robokid1354 (Dec 19, 2019), NinjaNuck (Dec 2019), Dracothe7th (Dec 2019), iqos (Dec 2019), autismspergers (Jan 2020), RexRage123 (Jan 27, 2020), MrDom197 (Jan 30, 2020), SillyWilly69 (Jan 31, 2020), Nealie (Feb 3, 2020), Indiana9542 (Feb 4, 2020), kermaza (Feb 6, 2020), RuggedJoel98 (Feb 23, 2020), Memeless_uwu (Mar 14, 2020), Taiwan_people (Feb 21, 2020), Sirius9121 (Feb 27, 2020),
Bhutan Mayors (as of May 14, 2020)
islamord Terminus Formed town on Dec 21, 2019
Rithyan 1535 Cheri_Monastery Formed town on Mar 17, 2020, joined Bhutan Sep 9, 2019, and Feb 21, 2020
roddsteel18 Chittagong Formed town on Apr 7, 2020, joined Bhutan Feb 14 2020 and Apr 7, 2020. Former mayor of Sylhet_Market.
Knightof_Cydonia Dhaka Joined Bhutan on Feb 17 2020 and Apr 18 2020
Craftypants007 Sylhet Joined Bhutan on May 5, 2020
tronwex Evangelion Joined Bhutan on June 13, 2020
Former Bhutan Mayors (as of Mar 23, 2020)
RexRage123 (Jan 27, 2020)
Banners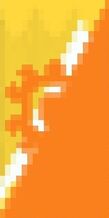 Great Resources
If you're interested in a recent snapshot of peoples and cultures around the Himalayas, you can read "Himalaya" by Michael Palin[12] and see photographs of his fascinating 6 month journey. I believe the entire text is available, along with a route map.
https://www.palinstravels.co.uk/static-187
More pictures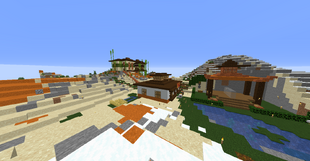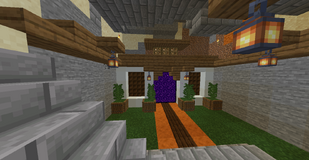 .
.
.
.
.
.
.
References
[1] Paro Taktsang - Wikipedia
https://en.wikipedia.org/wiki/Paro_Taktsang
[2] Atlas Obscura
https://www.atlasobscura.com/places/paro-taktsang-tigers-nest-monastery
[3] Paro Taktsang - Background and Legends - Wikipedia
https://en.wikipedia.org/wiki/Paro_Taktsang#Background_and_legends
[4] China Buddhism Encyclopedia
http://chinabuddhismencyclopedia.com/en/index.php/Paro_Taktsang
[5] Ascending Bhutan's Sacred Tiger's Nest
https://blog.nationalgeographic.org/2014/11/30/ascending-bhutans-sacred-tigers-nest/
[6] Bird sounds at Tigers Nest
https://www.xeno-canto.org/species/Prunella-strophiata
[7] Prayer Flag
https://en.wikipedia.org/wiki/Prayer_flag
[8] Phallus Paintings
https://en.wikipedia.org/wiki/Phallus_paintings_in_Bhutan
[9] Snowman Trek
https://www.trekking-in-bhutan.com/snowman-trek/
[10] "Beneath Blossom Rain" by Kevin Grange
https://www.amazon.com/Beneath-Blossom-Rain-Discovering-Toughest/dp/0803234333/ref=sr_1_1?keywords=beneath+blossom+rain&qid=1566425142&s=gateway&sr=8-1
[11] Article on kungfu nuns in the Himalayas
https://www.goodnewsnetwork.org/kung-fu-nuns-great-big-story/
[12] Book about travel through the Himalayan nations by Michael Palin
https://www.palinstravels.co.uk/static-187
[13] Bhutan becoming the world's wine frontier
https://www.bloomberg.com/news/articles/2019-08-09/the-world-s-newest-wine-frontier-is-the-himalayan-kingdom-of-bhutan
Community content is available under
CC-BY-SA
unless otherwise noted.